Mask4Aide Sealed Single iMask, Grey
Mask4Aide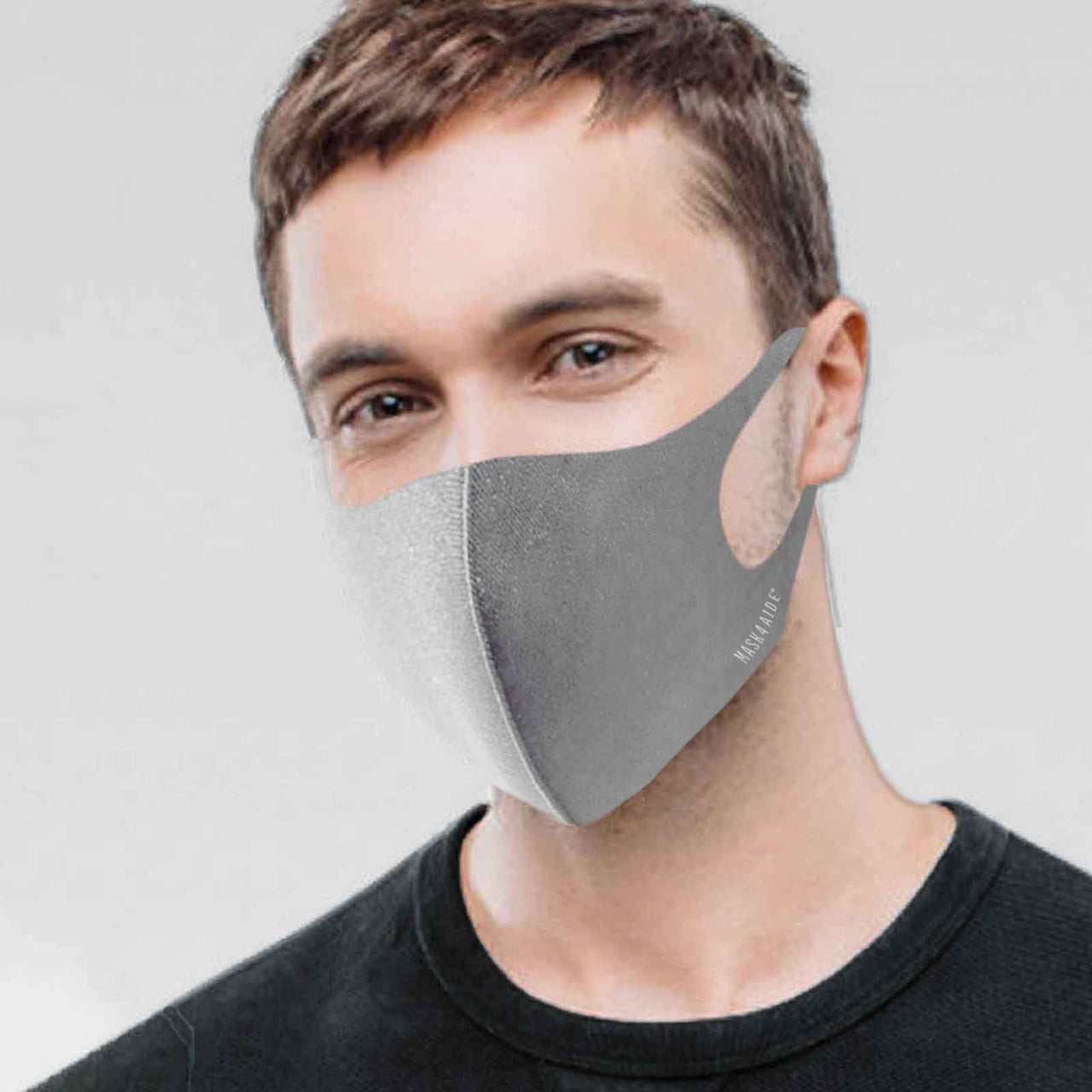 Born from the want to contribute back to those serving on the frontlines of the pandemic, Mask4Aide was created to donate a Face Mask to a Medical or other Frontline worker for each mask sold.
At Lux918, we are taking that a step farther and are donating additional Medical Grade Face Masks within our local community to match the donations they are making for each mask that is sold.
These are also not the standard cotton and loose fitting mask, instead these fit very close to the face while allowing for better breathability due to their unique woven material that is made from an Organic Polymer Material. 
This material makes them feel and fit more like the latest athletic clothing than a traditional heavy cotton garment. 
Details:
2:1 Donation to local organizations for each purchase
Reusable & Sealed iMask
One-Size fits Most Teens & Adults
Seamless Ear Bands for a snag free fit
Organic Engineered Performance Material for the ultimate in comfort and odor resistance
Hand Wash with Hot Water & Soap, and Air Dry for longest Life