Custom Solid 14K Yellow Gold Curb Link Chain Bracelet, 7.75"
Lux918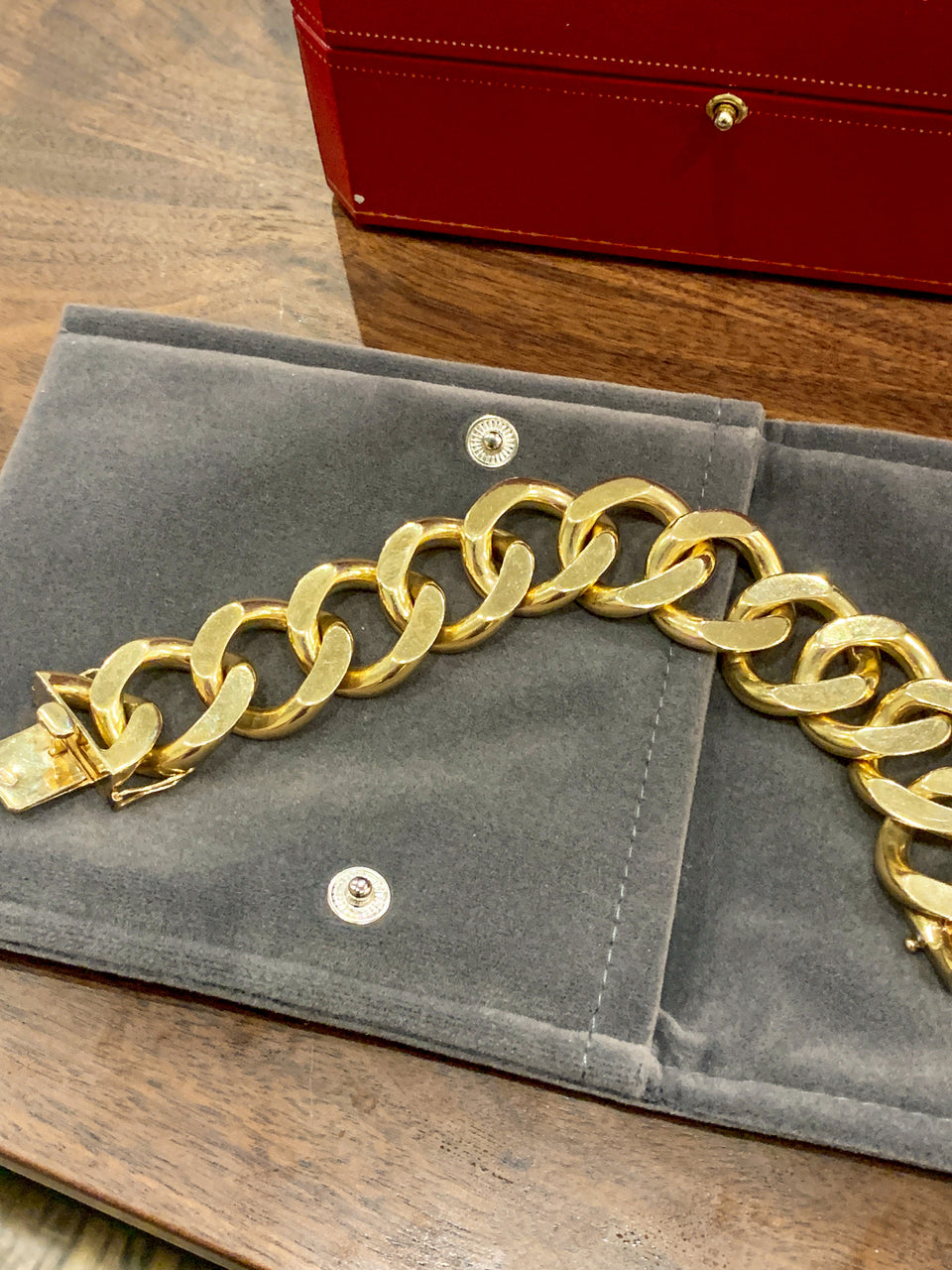 This is a fine example of a custom made Curb Chain bracelet that makes for a very nice statement bracelet or the final touch to a larger jewelry suite. 
The Bracelet is pre-owned but has been buffed and polished, and will receive a final clean to give it the perfect shine prior to being delivered. 
Being a custom piece, it will ship in a nice felt gift pouch.
Details:
14K Solid Yellow Gold
Curb Chain Design with Large Loops
197mm | 7.75 in Long
25mm | .98 in Wide
Slide closure with dual locking side clasps
171 Grams | 5.497 Troy Ounces
**Lux918 is not affiliated with the brands listed above or any of their subsidiaries,  we simply offer unique and hard to find pieces from assorted luxury brands to our clientele. Any and all warranty work will need to be handled with the brands directly. This piece falls under our specialty returns/exchange section for "Pre-Owned/Rare/Unique" Items, if you have any questions please read the return policy for such pieces or send us a message and we will get back to you as quickly as possible.