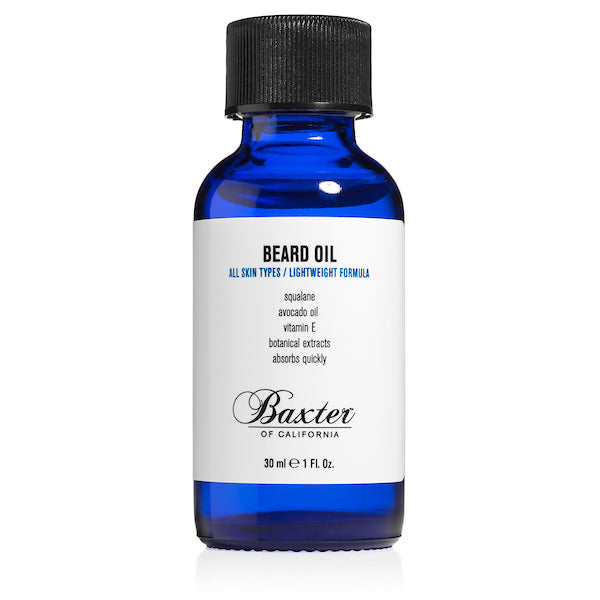 The Beard Grooming Oil is enriched with Squalene and Avocado Oil to moisturize and condition not only your hair, but also the skin underneath that is commonly forgotten.
Vitamin E helps reduce beard irritations, like flakiness and brittle hair, while promoting healthy hair growth all of which leave you with a less itchy beard.
With daily usage, this quick absorbing beard oil will leave your beard tamed and back to its natural shine. Not to mention the fragrance blend of Sandalwood, Jasmin, and Cedar which together offer a subtly masculine scent. No matter the style you keep your facial hair this Beard Oil will sure take care of what you got.
Paraben Free
Squalene & Avocado Oil to moisturize
Vitamin E to reduce irritation & promote healthy hair growth
Sandalwood, Jasmin, & Cedar for a Subtle but Masculine Scent
Perfect for all Types & Styles of Facial Hair
1oz | 30ml