Breitling Navitimer 8 B01 Chronograph, Full Set 2018
Lux918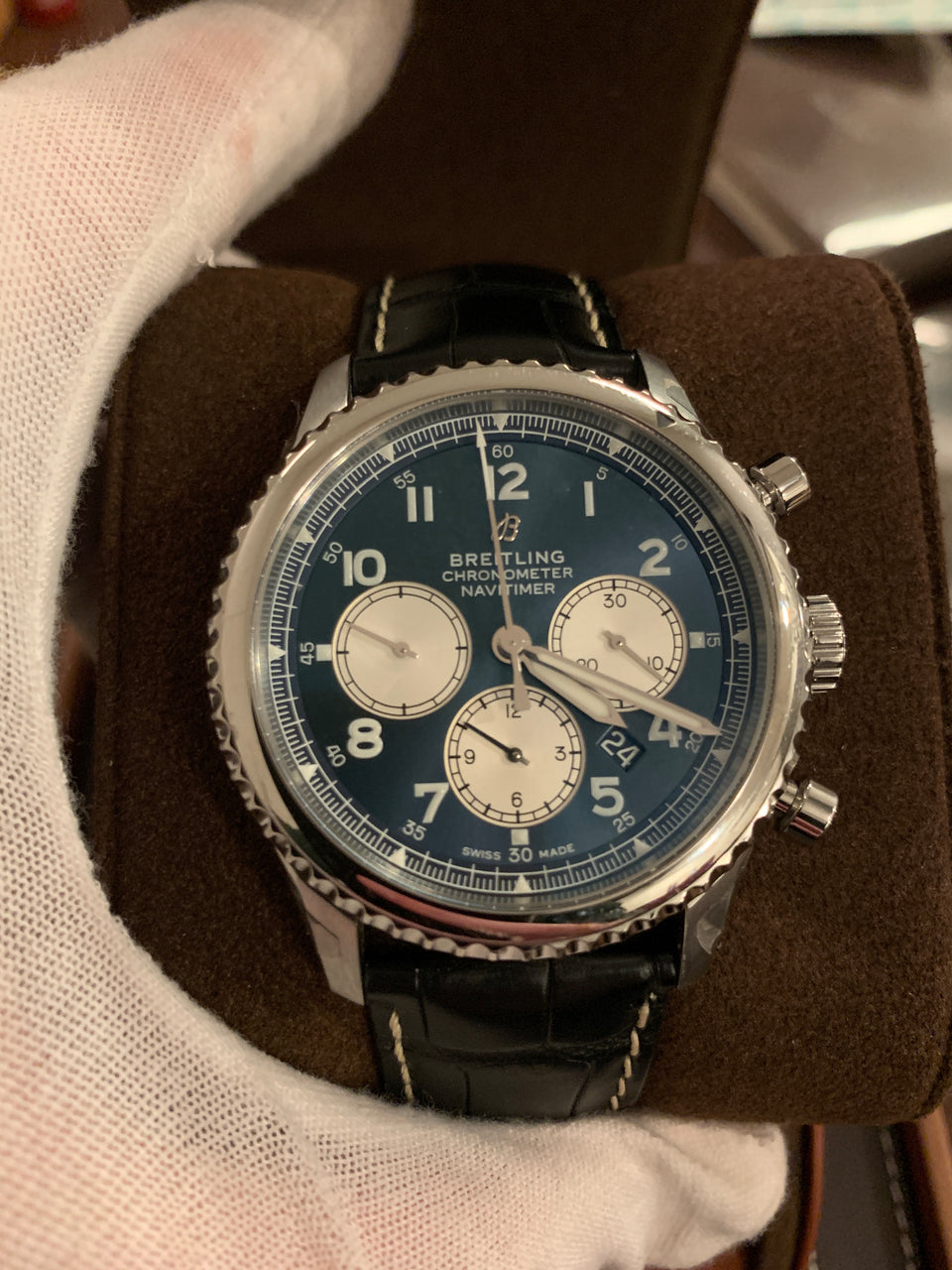 Nearly new with complete Box/Papers and even a few stickers attached Breitling Navitimer 8 B01 Chronograph with Black Croc Strap & the highly sought after & hard to find Blue Dial with Silver Sub-Dials.

The reference # for this watch is AB0117131C1P1

The Black Croc. with the Stainless Steel Case make for a very clean overall look, while the Blue Dial adds a nice pop of color and highlights the legibility of the Silver Sub-Dials.

This watch was purchased new in August 2018 from an AD & that's when the 5 year electronic warranty card was activated, but the watch was rarely worn since new.

You can tell that from looking at the condition of the piece. There is even a case sticker on one of the sides of the watch. 

Will come as a complete set. With 5 year warranty started on 8/23/2018.

**Lux918 is not affiliated with Breitling or any of the brands listed in our pre-owned sections, and any warranty related services or other work etc. will need to be directed to the brand directly (Breitling). 

Being a pre-owned piece, please refer to our return policy for these types of items. Which can be found in greater detail under the returns tab. 

If if you have any questions, feel free to reach out as we are more than happy to help.