Black Sequin Face Mask, Adult Size, Package of 5
Ripley Rader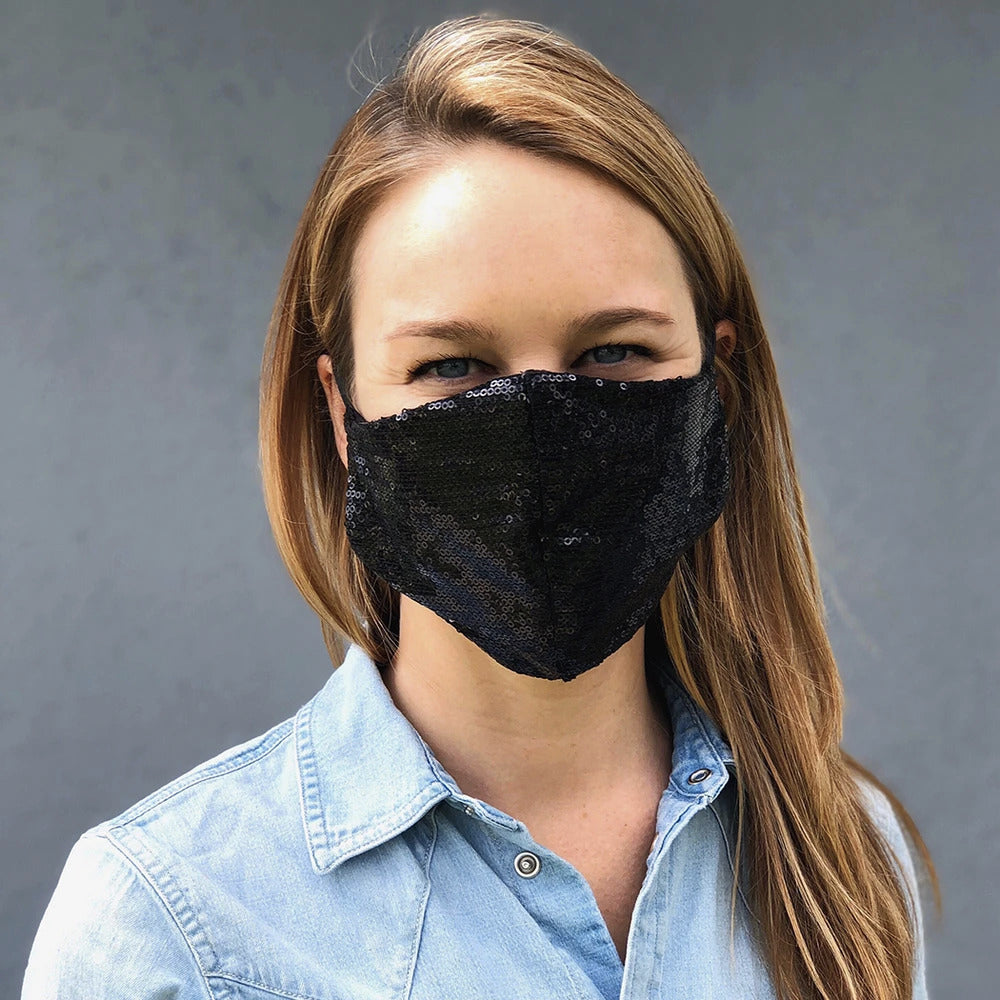 These Made in America Face Masks take a High Quality and  Fashion Friendly approach to the Medical or Sterile looks of the Disposable and generally low quality "Surgical Masks".
This variant from Ripley Rader features a Black Sequin Fabric that is lined with a super soft and durable Black Knit with sewn on elastic ear loops.
Just like their original mission of donating Masks to those on the Front-Lines of this Pandemic, we are following their lead and will be donating 2 FDA Certified Medical-Grade Masks to a local Non-Profit or Community Service in need for every purchase made.
Specifications:
Made in Los Angeles, CA 
Black Sequin Fabric Exterior with Color matching Soft Knit Liner
Sewn on Elastic Ear Loops
Sized for Most Adults (Dimensions in photos below)
2 for 1 Donation of FDA Certified PPE to Local Front-Line Organizations for each Face Mask Sold
**Please note these are not a replacement for medical-grade N95 masks or PPE but are meant for general public use. Due to concerns over transmission and the donation aspect of their purchase, all of our Face Masks are Non-Refundable.