David Yurman 18K Gold & Forged Carbon Money Clip
Lux918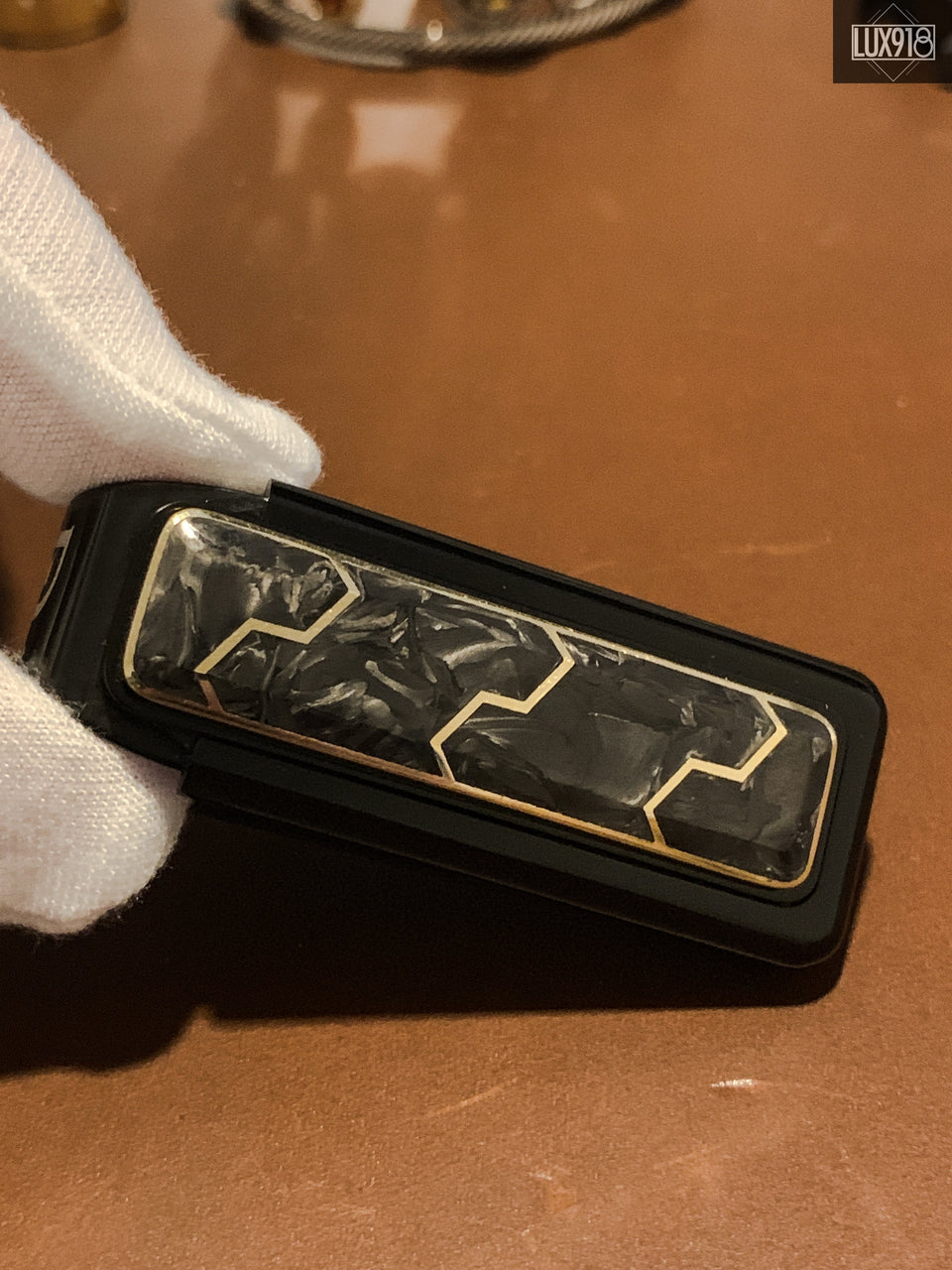 Originally crafted for the Spring/Summer 2017 season and inspired by Evan Yurman's love of high-performance vehicles, the Forged Carbon Collection brings the craftsmanship David Yurman is known for and combines it with advanced materials found in supercars today. 
This collection is a more edgy and monochromatic take on the traditional David Yurman cable design, by incorporating a linear & likely cable inspired matrix within the Forged Carbon material itself.
This piece is a very rare one to find outside of a David Yurman boutique as they did not sell them to many of their larger retail clients. (You couldn't pick this piece up at Saks/NM/etc.). 
It features a Solid Piece of the Forged Carbon on one side of the clip and the opposite end features the same Forged Carbon, but there it is complemented by an intricate geometric 18k Yellow Gold Inlay. It features a metal body that has been coated in a gloss black finish to complement the unique shades that reflect off of the Forged Carbon in different lighting. The mechanism is both functional and elegant, as you simply slide the two Forged Carbon pieces towards the rear and then push down to open/expand the capacity of the Money Clip as needed, to close it you simply move them back the other direction. 
Details:
Pre-Owned/Unused Condition, may show some very light markings from handling/display
Forged Carbon & 18K Yellow Gold Inlay 
Gloss Black Metal Body
Simple tension mechanism
Textured grips at the front of the clamp keep everything together
Money Clip only, no OEM packaging or other accessories included
60mm x 30mm | 2.4in x 1.2in
MSRP is $2,950