David Yurman Streamline Signet Ring, 18K Yellow Gold, Sz. 11.5 US
Lux918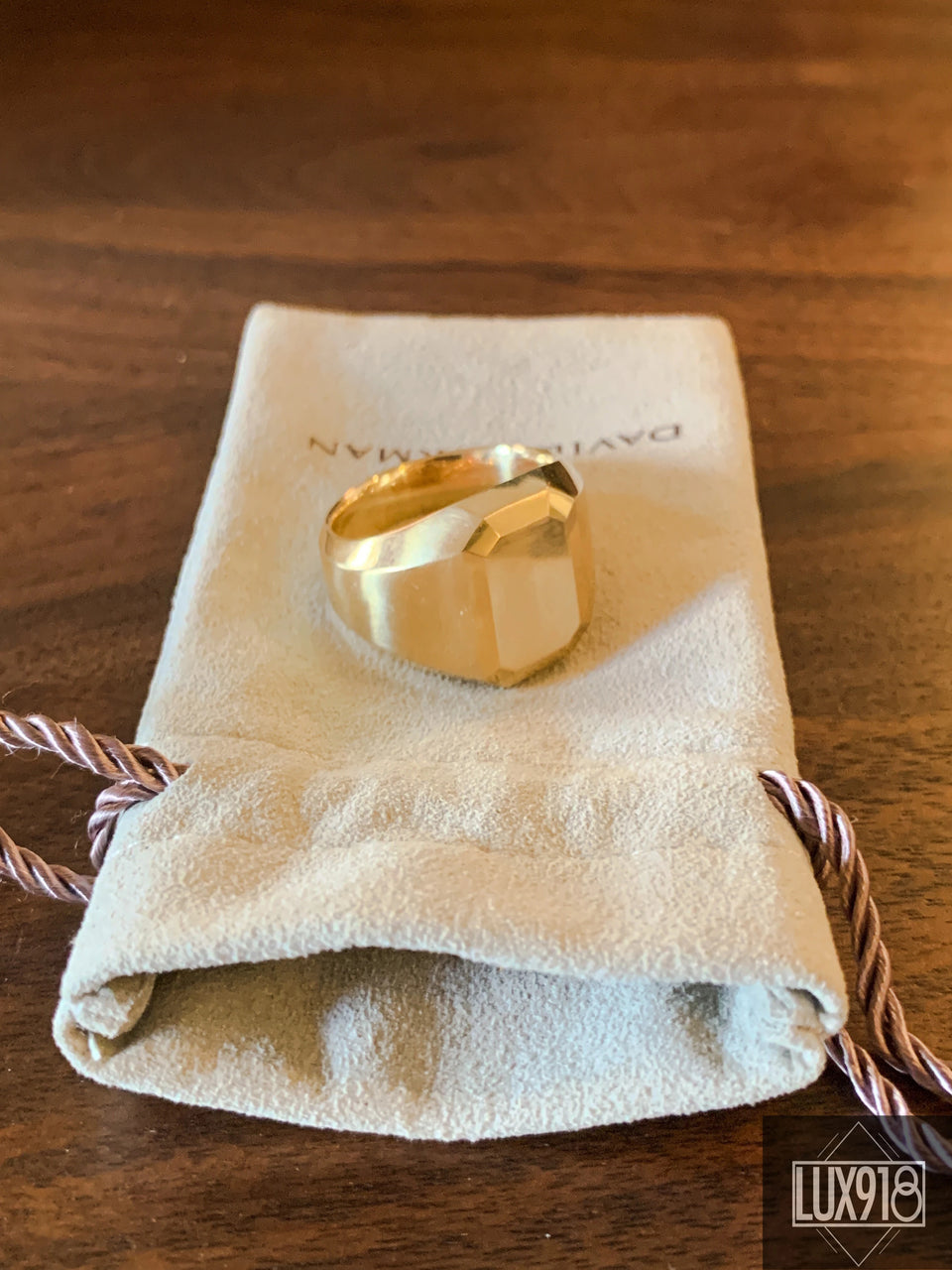 Originally crafted for the Men's Spring/Summer 2017 season and was one of the first collections created by Evan Yurman and is inspired by his love of high-performance vehicles which blend high quality materials with more unique styling, in the case of this ring a more Geometric Style. 
The collection he created is a more edgy and monochromatic take on the typical David Yurman style as it doesn't feature the traditional Cable Designs that they are most famously known for.  
This Signet Ring instead opts for more masculine geometry in the form of squared off edges vs the more feminine rounded cable patterns of their main collection. This type of styling allows for a generous amount of open space for any needed engraving, although this ring needs nothing to to make a statement. 
Details:
MSRP: $3,900
Includes a Suede David Yurman Pouch, but no other Accessories or Packaging 
Solid 18K Yellow Gold
Male Size 11.5 US, Sizeable
Signet measures 13mm x 17mm
Ring is Unworn/New, but may show some very light wear from handling.
Geometric design that hides all branding etc on the under side of the ring
 Ring can be engraved if needed (would be done by a third-party)
25.15Gr