Louis Vuitton x Kanye West Dons, Red, LV Size 11, Original Box & Accessories
Lux918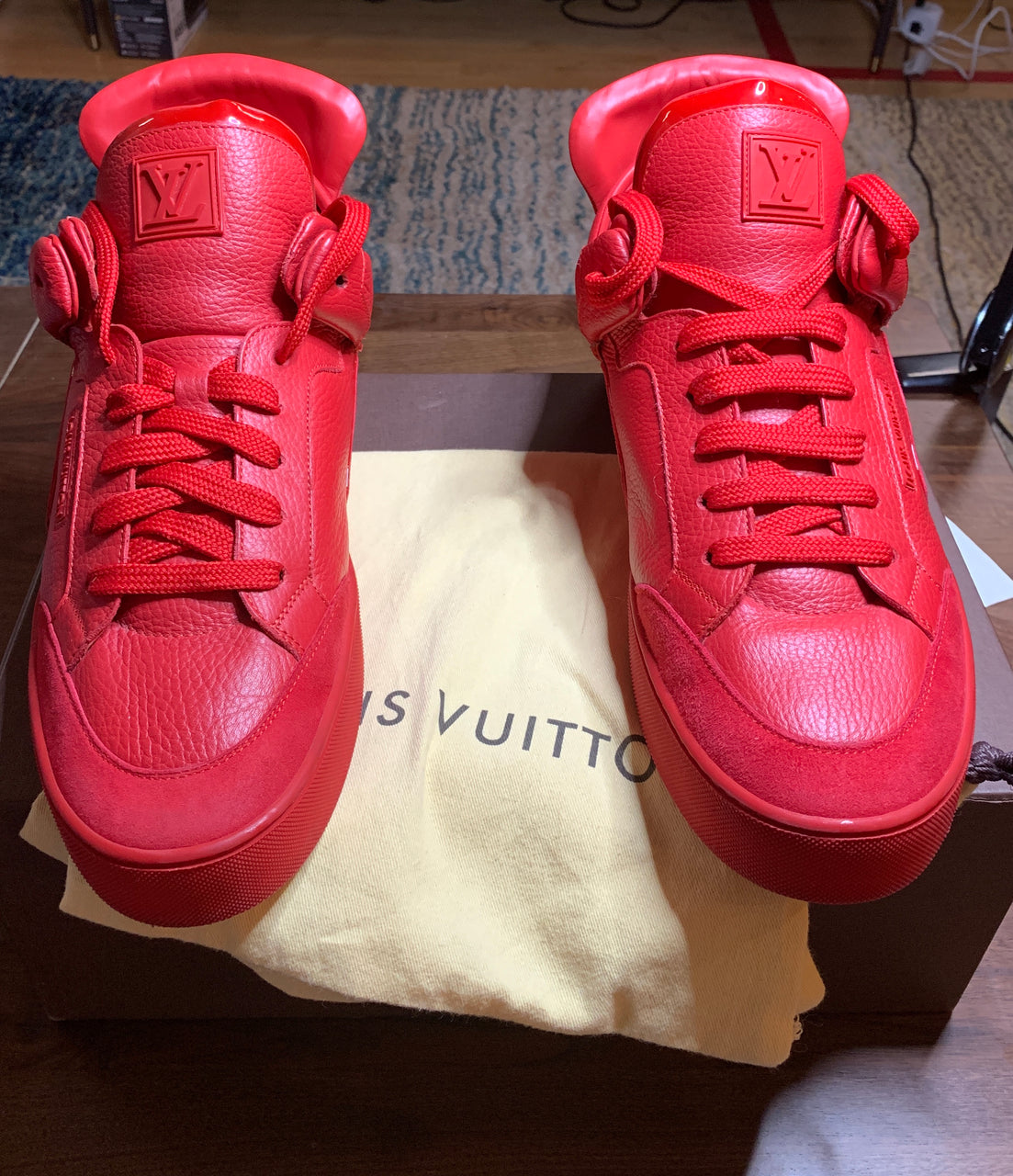 The original Celebrity Collaboration, that would go on to launch numerous High Fashion Brands to Collaborate on Collections with Artists, Musicians, etc. These are the ones everyone has wanted, The Kanye West x Louis Vuitton Don's in Red.
These shoes show a very minimal amount of wear for their age and come complete with the original Louis Vuitton Shoe Box & both Dust Bags (2).
Marked as an LV 11, but they fit more like a US12
Wear/Condition: 9/10
They have been worn once outside, and the time they were on upon receiving them, so there is some light marks on the bottom of the sole, and while not from their short time being worn, but due to age there are a few tiny marks on the leather/suede upper, but it looks like slight lightness due sun exposure instead regular wear. If you notice from the pictures there are two very small wear marks where the laces come through the top hole on the sneakers. And other than these tiny marks the only other remote sign of any wear is a few spots of very light darkening on the soles of the shoes. Otherwise the shoes are in excellent condition for their age.
Details:
All Original Louis Vuitton Accessories: Box, Shoe Bags
Size 11LV | 12US
Kanye West for Louis Vuitton Collection
"Dons" Style in the most prolific color: Red
Worn Twice, but in near mint condition
Shoe Trees Included
**Lux918 is not affiliated with the brands listed above or any of their subsidiaries,  we simply offer unique and hard to find pieces from assorted luxury brands to our clientele. Any and all warranty work will need to be handled with the brands directly. This piece falls under our specialty returns/exchange section for "Pre-Owned/Rare/Unique" Items, if you have any questions please read the return policy for such pieces or send us a message and we will get back to you as quickly as possible.