Orbitkey Key Organizer 2.0 Active, Midnight Blue
Orbitkey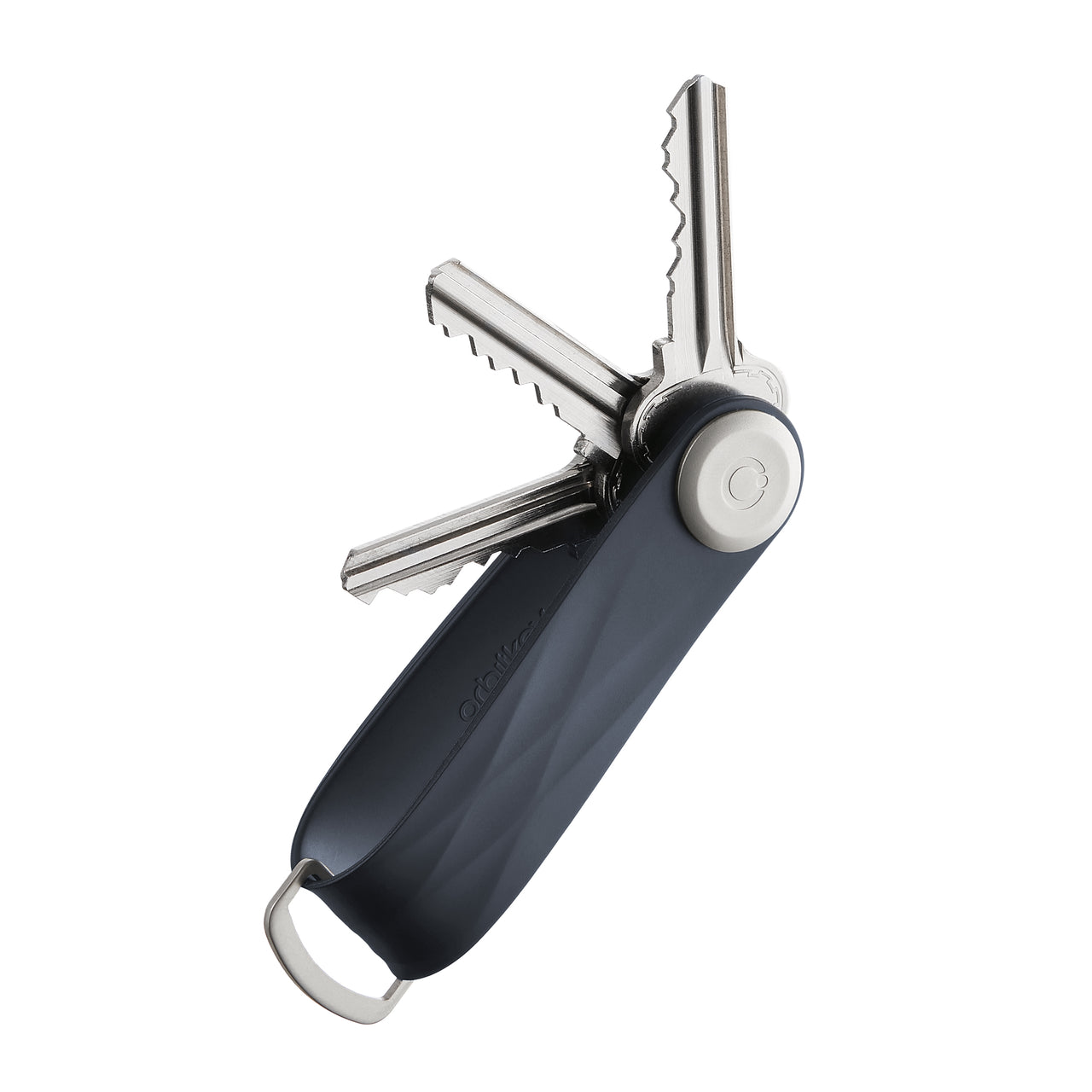 Bring your keys along with you anywhere in a comfortable and durable stack.
The Active Key Organizer holds between 2-7 keys in a practical, yet stylish profile. It's soft to the touch and highly resistant to the elements. Rain or shine - its durable enough to tackle on the day, wherever it may take you.

Every Key Organizer or "Organiser" in Active includes a standard D-ring attachment, that is useful for attaching larger keys and car fobs.
Details:
IF Design Award Winner, 2018
Midnight Blue Rubber
Stainless Steel D-Ring
Polymer TPU
Water and Dust-Proof
Expandable Screw System
Secure Locking Mechanism
D-Ring for car fobs or other large keys
Eliminates those annoying "key-jingles"
316L Stainless Steel Hardware
2 Year Warranty from Orbitkey