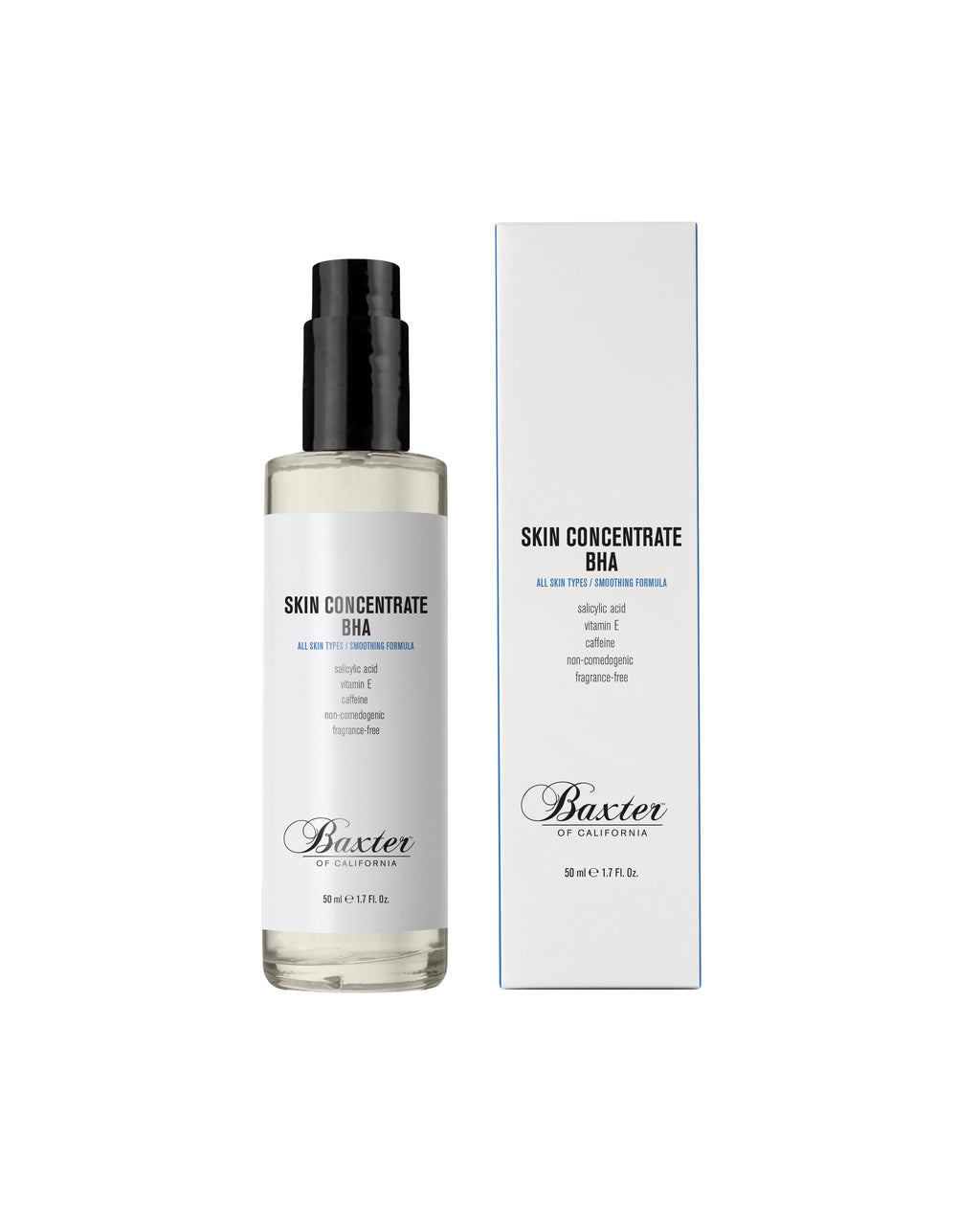 Baxter of California wanted to create a thin and lightweight solution to help reduce breakouts while still being strong enough to actively fight and control the bacteria that leads to acne and related skin issues.
So they created the Skin Concentrate BHA, which is a powerful and concentrated serum that visibly reduces acne-causing bacteria and blemishes without clogging your pores. It does all of this while also leaving your skin looking & feeling clear and renewed.
Simply apply to (un-shaven) areas of your face in the morning after cleansing your face and/or body and it will get to work. For best results, it is advised to apply a lightweight moisturizer after with a level of SPF to maintain refreshed and protected skin throughout your day.
Details:
Lightweight and Powerful Serum to Fight Bacteria caused Acne
Helps Remove Imperfections and Blemishes
Non-Comedogenic
Combination Caffeine & Vitamin-E Reduces Irritation 
BHA (Beta Hydroxy Acid) Helps Reduce Redness & Unclog Pores
1.7 oz / 50 ml