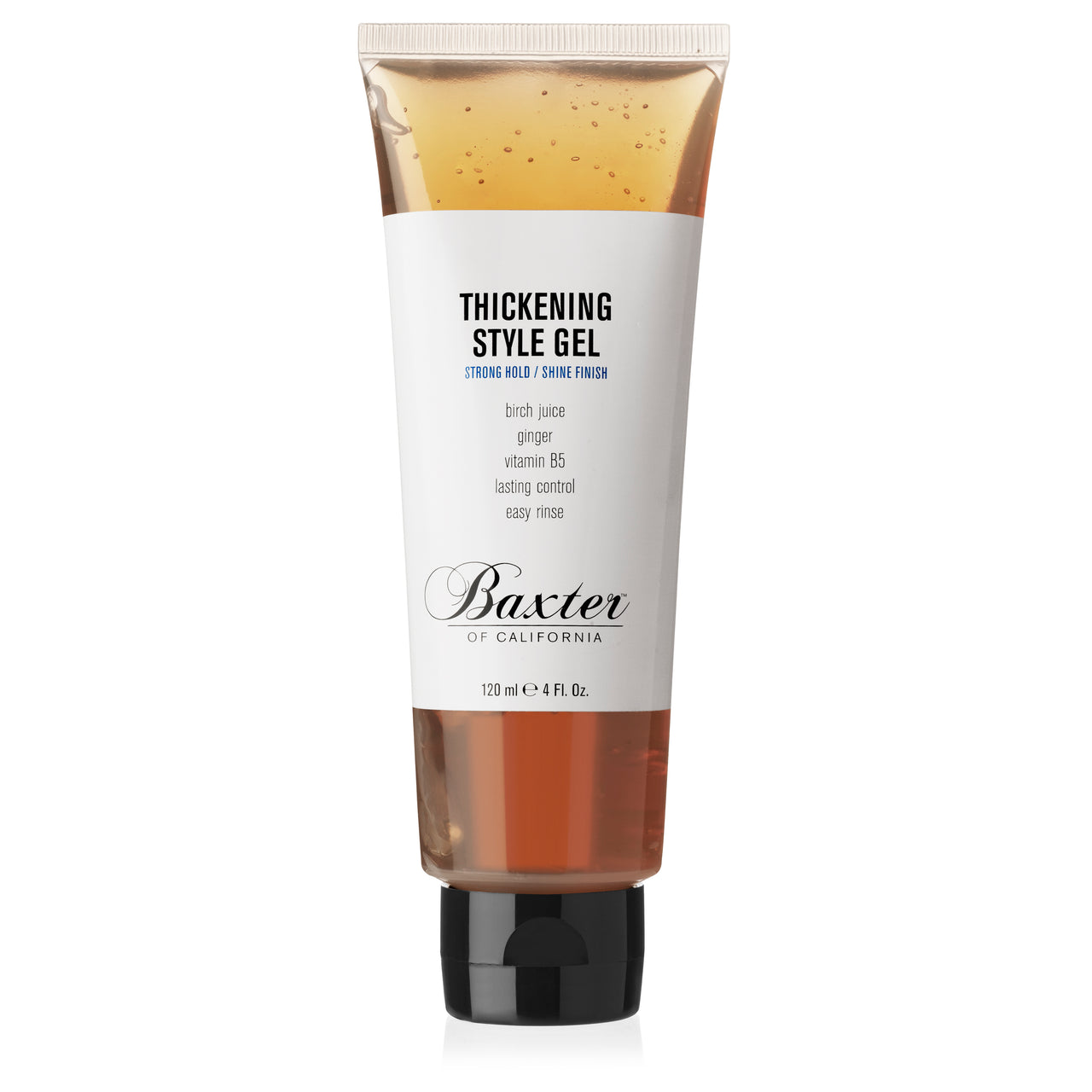 Looking for a high hold and shine finish styling aid that wont make your hair brittle or greasy to the touch?
Well, you're in luck as Baxter of California has you covered with their brand new Styling Gel.
This Paraben-Free Styling Gel will add strength and thickness to your hair for slicked back and pompadour styles that will hold their shape throughout the day without the negatives commonly found in high hold & shine styling aids, this feat is accomplished by a combination of Ginger & Birch Juices to make your hair smoother and softer rather than brittle and crunchy. While also adding a pleasant but light scent. 
Details:
Brand New for Spring 2020
Thickening Style Gel in No-Mess Tube
Paraben-Free
High Hold & High Shine Formula
Ginger and Birch Juice for Smoother Hair and a Pleasant Scent
No more Brittleness, Flaking, or Residual Residue
4 oz / 120 ml