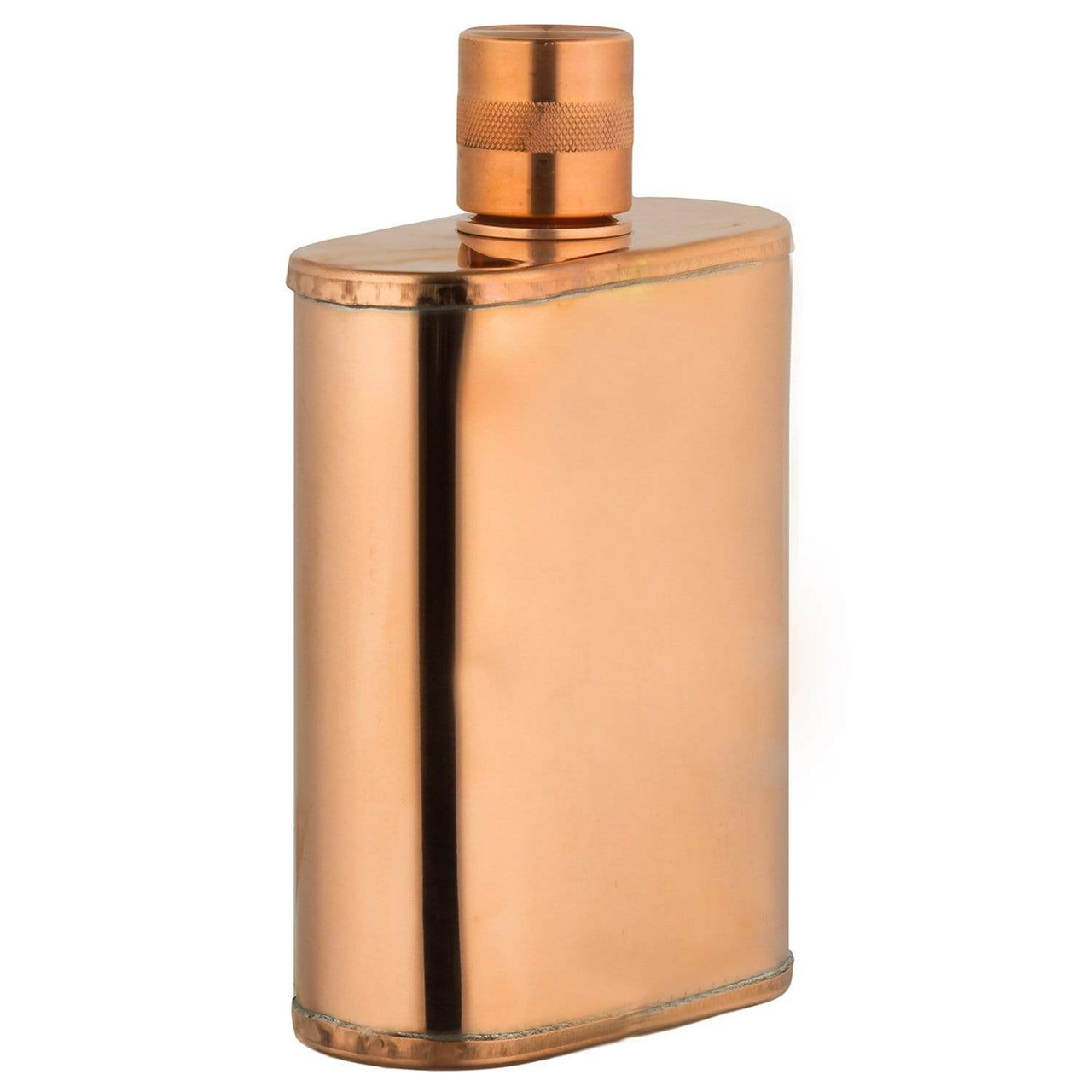 Nothing beats the meticulous details, the balanced weight, the comfort and simply the feel of the Vermonter Flask.
Named for the state in which it was designed, this iconic copper flask remains the most desirable Jacob Bromwell® flask on the market. Built with day-to-day practicality in mind, this best-selling flask offers a generous 9 oz. capacity, placing it on the larger side while still keeping it suitable for carrying in your back pocket or bag.

Tastefully updated with a machined copper screw-top cap, it guarantees a 100% leak-proof experience wherever and whenever you use it.
Every step in their manufacturing process is still done by hand. It's a passion they as a company are unwilling to give up and to that end no-less than 5 American Craftspeople are involved in the creation of every single unique Copper Flask. 
Details:
1.00 (lbs)
9.00 (fluid oz.)
3 x 1.5 x 5 (inches)
Pure Copper Construction
Made by hand by Jacob Bromwell® Artisans
Hand Wash Only
Lifetime Limited Warranty